New business development
NBD plays a role in creating next generation business by utilizing the global network of Sumitomo Corporation, Sumitronics Taiwan's experience in IT field and collaboration with Taiwan industry-academia and startups to materialize next-generation products, solutions and new business models.
 
Our Mission:  
• Corporate strategy and new business development planning, accelerating and execution
• Industrial trends survey and building strategic alliances to achieve sustainable growth
• Aiming to be the driving force for industrial upgrading in Taiwan and contribute the technologies and materials locally and push forward worldwide.
 
To further investigate the potential of Taiwan startup society, reach our cooperate partner TTA.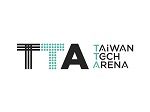 Contact window:
STX_NBD@mail.sumitronics.com.tw